16 avril, 2018
New Brief
Hajnalka Vincze
A couple of seconds within a two-and-a-half hour television interview propelled French President Macron on the front pages of international media, as the one who claims he persuaded President Trump to change his policy in Syria. Macron repeated four times that "we convinced him" to maintain US troops in the country and to limit air strikes to the regime's chemical weapons sites. This publicly made statement is more than a diplomatic gaffe. It also, and above all, reveals that the French president is tempted by a rather naive approach to relations with America, the same that had, time and time again, led Britain into an impasse.
In Washington, his statements provoked an immediate reaction, with the White House press secretary asserting that American plans have not changed, and the withdrawal of troops is to begin as soon as possible.[1] She did not even address the rather unprecedented public claim by the French president that he actually steered the operational military choices of the United States.[2] To add insult to injury, President Macron seemed to be reserving this type of indiscretion to President Trump. Indeed, barely three minutes before in the same interview, he refused to answer a question about his discussions with the Russian president, saying that he would not disclose conversations between leaders.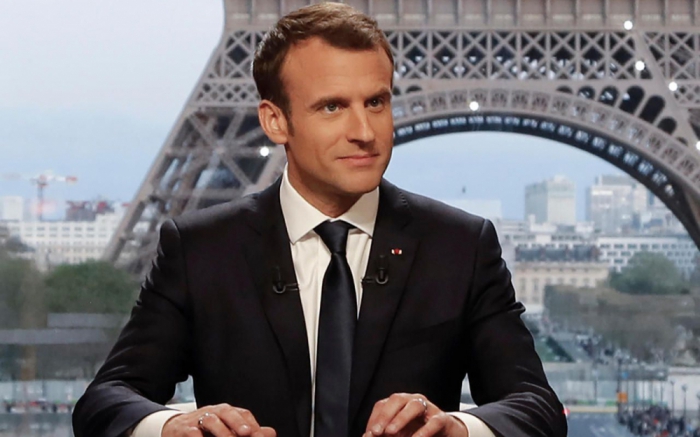 (Credit photo: AFP/F. Guillot)
The breach of diplomatic usages is anything but accidental. President Macron was mostly concerned not to give the impression of being aligned on the United States. If his intention is laudable, he nevertheless proceeded the wrong way. Instead of underlining, exclusively and tirelessly, France's autonomy of appreciation, decision and action, he chose to boast of the influence he supposedly had on the U.S. President's decisions. This "influence" narrative is one Britain is very familiar with, having cultivated it over the past seventy years. The United Kingdom aspired to become, to quote former Prime Minister Harold Macmillan, what "the Greeks to the Romans" used to be, and bet everything on the hypothetical influence it was hoping to exert on the United States. London ended up abandoning whole areas of its sovereignty (in the nuclear, intelligence, armament etc. fields) in exchange of the illusion that, by binding itself ever more closely to Washington, it might perhaps have some influence there one day.[3]
And this despite the fact that, assessing the catastrophic effects of the Iraq adventure, even the director of the prestigious Chatham House had to come to the self-evident conclusion : "It was always unrealistic to think that outside powers—however loyal—could expect to have much influence on the U.S. decision-making process".[4] For France, the British example should serve as a counter-model. To think in terms of influence rather than of independence would risk driving President Macron away from the Gaullo-Mitterrandian line he claims to pursue. A line based not on some vague hope for influence if one is subservient enough, but on the idea that only full strategic autonomy allows for a healthy and lasting partnership with America.
***

[1] White House: Trump wants U.S. forces in Syria to come home as quickly as possible, Reuters, 15 April 2018.
[2] A version contradicted by press reports such as: Trump Bowed to Pentagon Restraint on Syria Strikes, Wall Street Journal, 16 April 2018.
[3] See the author's articles on the subject: Petites perles de la relation (très) spéciale UK-USA, Theatrum Belli, 4 October 2014 ; The Transatlantic Dimension of British Euroscepticism, in The UK Challenge to Europeanization (ed. K. Tournier-Sol - C. Gifford), Palgrave Macmillan, 2015; as well as The United Kingdom and the paradigm shift in transatlantic security, Written evidence to the UK Parliament Defence Committee, March 2017.
[4] Victor Bulmer-Thomas, Blair's Foreign Policy and its Possible Successor(s), Chatham House Briefing Paper, December 2006.
Tags:
france
,
royaume-uni
,
syrie
,
relations transatlantiques