04 décembre, 2016
New Brief
Hajnalka Vincze
Aux dires du président du Conseil européen, Donald Tusk, interviewé sur une chaîne polonaise, c'est donc le « soutien » du président Obama qui « a permis de préserver l'unité européenne dans le conflit ukrainien ».(1)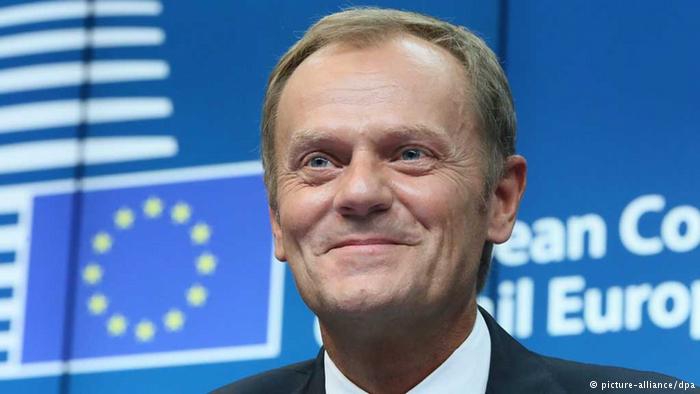 Or, on en sait plus, de la nature de ce soutien, grâce, entre autres, au vice-président Biden. Celui-ci avait déjà admis auparavant que « c'est vrai que les Européens ne voulaient pas le faire » (les sanctions anti-russes), « mais encore une fois, c'est le président des Etats-Unis qui a dû insister ».(2) Fin septembre dernier, le même Biden confie : « nous exerçons une pression énorme sur tout le monde en Europe », pour que l'UE maintienne, malgré elle, lesdites sanctions.(3) Visiblement, pour D. Tusk, « soutien » et « forcer la main » se confondent.
(1) EU's Tusk says keeping West united against Russia harder with Trump, Reuters, 1 décembre 2016.
(2) Voir de l'auteur: Joe le Sniper sur l'arrière-fond des sanctions européennes contre la Russie, 10 octobre 2014.
(3) The Future of U.S. Foreign Policy: A Conversation With Vice President Joe Biden, Council on Foreign Relations, 21 septembre 2016.
Tags:
russie
,
relations transatlantiques