Hajnalka Vincze
The process of European integration is, without any doubt, the most significant political innovation of the last half-century. Born out of the feeling of necessity, it has been guided by the hope that the construction of a community between European countries may eventually pave the way for the organization of tomorrow's world. However, our subject here is not to dwell on how brilliant, necessary and promising the project is. In fact, the credibility and legitimacy of the European process today are weakened both inside and outside, in particular by the gulf between rhetoric and reality.We are going, therefore, to stick to this latter, by drawing a non-indulgent picture of European facts and truths.
1. How have we arrived to this point?
2. Where are we standing today?
3. What kind of prospects for the future?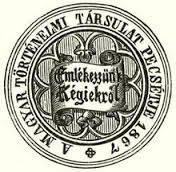 (In: Európai Unióról és oktatásáról, A Történelemtanári Továbbképzés Kiskönyvtára /ELTE BTK és a Magyar Történelmi Társulat Tanári Tagozata/ sor. szerk. Dr. Szabolcs Ottó, Budapest, 2006.)
Tags:
ue