09 janvier, 2017
New Brief
Hajnalka Vincze
Le Secrétaire à la Défense américain sortant se lamente : « à cause de Poutine, il est plus difficile de travailler avec la Russie »[1]. Une remarque qui n'est pas sans rappeler celle de Tim Kaine, ex-candidat démocrate à la vice-présidence, pour qui la politique de reset/réinitialisation des relations avec la Russie « aurait marché s'il n'y avait pas Poutine ».[2] En effet. Avoir un interlocuteur en face, de surcroît un interlocuteur qui défend ses intérêts lui aussi, ça complique forcément l'exercice. Cela s'appelle la diplomatie…
C'est autre chose que de simplement actionner des marionnettes ou de « tordre le bras aux pays qui ne voudraient pas faire ce que nous voulons qu'ils fassent ».[3] Cela suppose aussi de ne pas comparer son interlocuteur à Hitler (comme l'a fait l'ancienne Secrétaire d'Etat Clinton en parlant des agissements russes en Ukraine)[4] ni à « un gamin qui s'ennuie au fond de la classe » (comme s'est amusé à dire le président Obama).[5]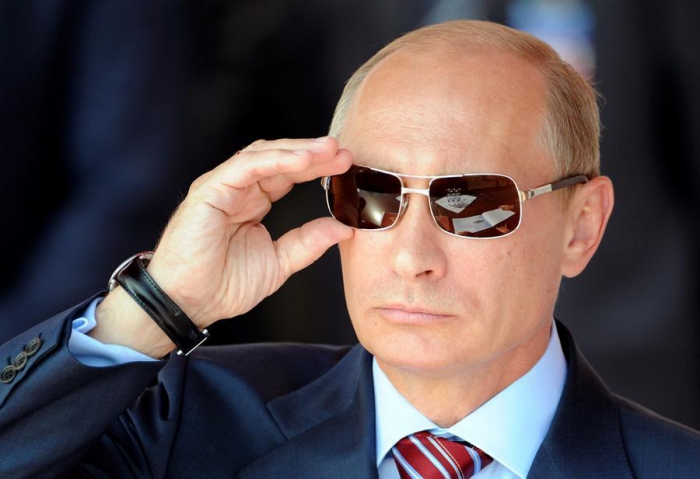 Crédits photo: Dmitry Kostyukov/AFP/Getty Images
Plus généralement, cette vision simpliste des relations russo-américaines qui voit en le président Poutine la source de tous les maux renvoie à l'une des déformations structurelles de la politique étrangère US. Comme l'explique un vétéran de la CIA, Paul R. Pillar, dans son récent ouvrage intitulé Pourquoi l'Amérique comprend mal le monde[6] : les Etats-Unis ont la fâcheuse habitude de « blâmer de méchants hommes avec de méchantes idées ». Ils ont tendance à « réduire leur perception du problème à une seule personne ». Or une telle individualisation conduit souvent à sous-estimer d'autres facteurs, tels « les intérêts fixes » des nations. Dont la prise en compte devrait être, normalement, le point de départ pour toute recherche de solutions.
[1] Ash Carter Says Putin Is Making It Harder for U.S. to Work With Russia, Wall Street Journal, 6 janvier 2017.
[2] The Mike Pence vs. Tim Kaine vice-presidential debate transcript, The Washington Post, 5 octobre 2016.
[3] Obama: the Vox Conversation, 9 février 2015.
[4] Hillary Clinton says Putin's actions are like 'what Hitler did back in the '30s', The Washington Post, 5 mars 2014.
[5] President Obama's press conference, 9 août 2013, The White House Office of the Press Secretary.
[6] Voir la Note de lecture IVERIS sur le livre de Paul R. Pillar, Why America Misunderstands the World?.
Tags:
etats-unis
,
russie