Hajnalka Vincze
"One only comes out of ambiguity to their own detriment," this maxim often repeated by former President François Mitterrand sounds like a premonitory warning in the aftermath of Emmanuel Macron's election in France.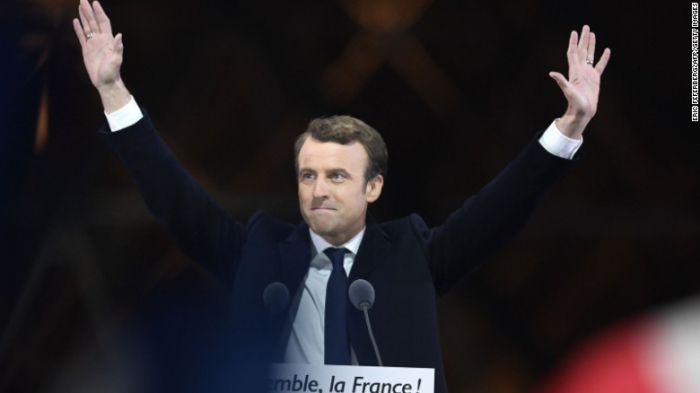 (Credit photo: CNN)
Indeed, for the new president whose figure of speech, "but at the same time," has practically become his trademark during the campaign, the inevitable clarifications are likely to entail hurdles. In the economic and social policy field, Macron's "right and left" positioning enabled him to capture a wide audience, but at the cost of sometimes contradictory statements that might prove to be difficult to reconcile between two very different camps. In foreign policy, who Macron appoints to key position should lift part of the mystery as to the actual preferences of the new president. While claiming to want to perpetuate the voluntarist Gaullo-Mitterrandian tradition, Emmanuel Macron has so far given no indication that he would break with the policy carried out over the past ten years, a policy that resulted precisely in the noticeable vanishing of what used to be France's traditional "singularity."
Read the full text on the website of the Foreign Policy Research Institute.
Tags:
france
,
ue