It would be desirable to see Europe "speaking with one voice" and thus being able to weigh in fully in world affairs. But that does not happen, as if by magic, through merging EU Member States' UN Security Council seats. On the contrary, Europe's international influence would only be weakened by such a single seat.
If there is no common EU position, Europe would have no voice at all.
To reach an EU decision in the highly sensitive area of foreign and security policy, unanimity remains the rule. But on major geopolitical issues, such as Russia, China or the Middle East, Member States do not agree. In consequence, Europe with a common seat at the UNSC would be, for a large part, reduced to silence.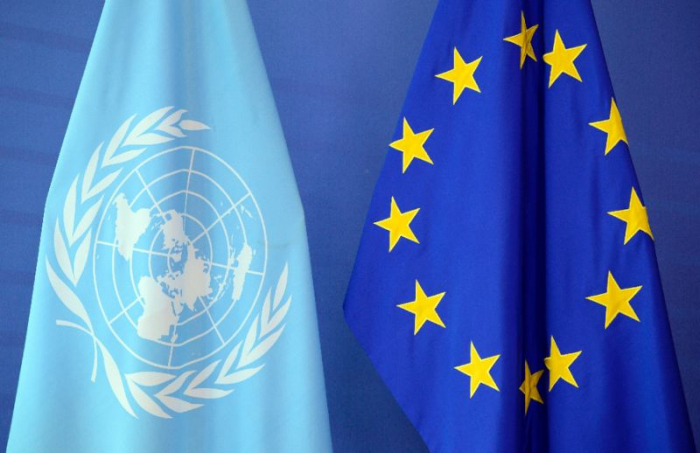 If there is a common EU position, Europe would have less voting weight.
The UN is an intergovernmental organization, where one seat equals one vote. Right now, there are five EU countries in the Security Council (two permanent members with veto power, France and the UK, plus three non-permanent members). In case of a commonly agreed position, this means 5 votes, instead of a single 1.
The current situation is the best of both worlds.
The EU Treaty already commits Members States to defend the EU's positions on the Security Council. If a common position exists, such as on climate change, it is defended by the maximum number of votes and presented by the EU High Representative. But if there is disagreement within the EU, Europeans on the UNSC keep their freedom of action. This is how France, in 2003, was able to oppose the Iraq war.
Legal, political, democratic nonsense
According to the UN Charter, only states can be members, and according to the EU Treaty, the common foreign policy cannot affect Members States' membership of the UNSC. In strictly legal terms, there is no ground for debate.
Politically, EU countries' push for a common UNSC seat is mostly about depriving their peers, especially permanent member France, of its privileges. This would, however, unravel the Franco-German equilibrium, and threaten the internal stability of Europe.
Finally, a common UNSC seat - often advocated in parallel with qualified majority voting - would strip European citizens of a crucial element of their sovereignty. Their country-specific security concerns (like Baltic worries about Russia or French ambition for strategic autonomy) could be ignored and/or overruled.
The text was originally published at The Rift website, along with opposing arguments from Ophélie Omnes.
For a more in-depth analysis of the issue: ONE VOICE, BUT WHOSE VOICE? SHOULD FRANCE CEDE ITS UN SECURITY COUNCIL SEAT TO THE EU?